Description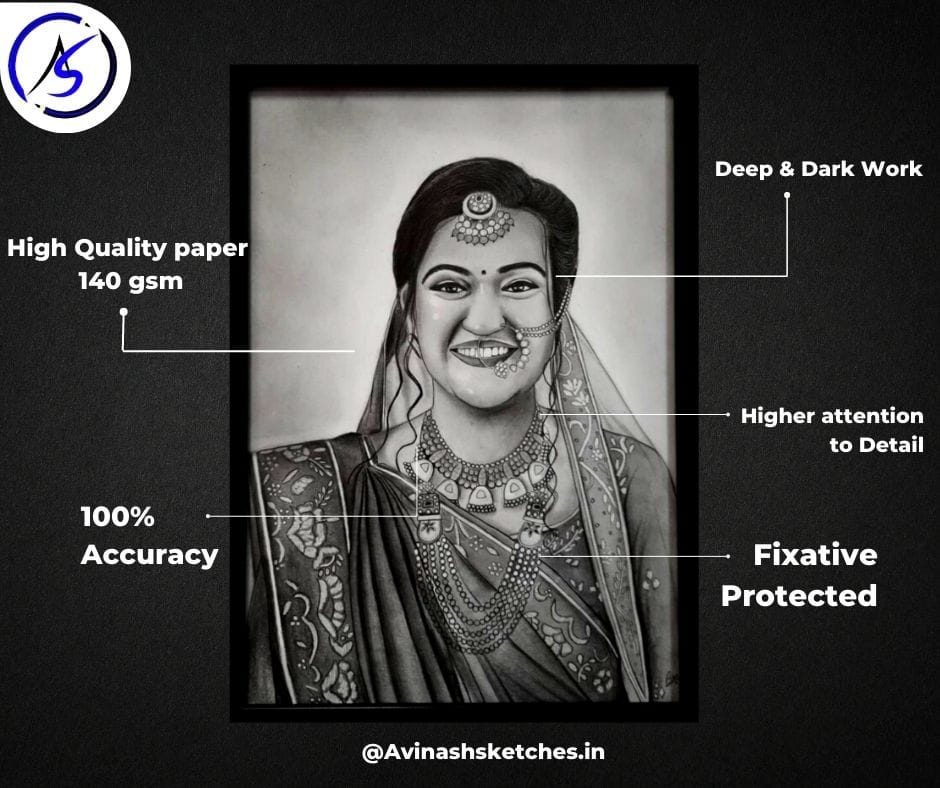 Premium Handmade pencil Face Sketch
Personalized handmade face sketches made by expert artists. Get a unique and timeless keepsake of yourself or your loved ones, sketched with care and attention to detail.
Order your personalized handmade face sketch today and capture a special moment forever!
To order your personalized handmade pencil sketch, please follow these simple steps
ORDER NOW AND ADD A BEAUTIFUL PIECE OF ART TO YOUR HOME!
We're always happy to help! If you have any questions or concerns about our personalized handmade pencil sketches, please don't hesitate to reach out to us. You can contact us via phone or WhatsApp at +919289712566, or email us at [email protected]. We'll get back to you as soon as possible and provide you with the assistance you need. Thank you for your interest in our artwork!